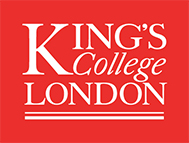 King's Summer Programmes
King's College London is a world-class university. We are delighted to welcome students to campus this coming summer to study with us. Our research-led teaching is world-renowned and uses group discussions, off-campus excursions and guest speakers to make summer classes as fun and as informative as possible.
Classes take place on our riverside campuses in the very heart of London, so you will be within easy reach of all the main visitor attractions enabling you to enjoy the city while you learn. Session One will run from 26 June to 14 July 2017 and Session Two will run from 17 July to 4 August 2017.
Our Summer School is a chance to immerse yourself in British culture and make friends with fellow students from around the world. Come and join us!
---
Spending a summer studying abroad can be an amazing academic and cultural experience, and studying at King's is no different. In one of the UK's most historic universities, you will live, study and explore a range of subjects, whilst enjoying the innovative teaching and central London location that King's is known for. Here are just a few of the benefits of spending your summer at King's...
Excellent global reputation
A key driver for students applying to King's is its global reputation as a top university. In the 2015-2016 Times Higher Education World Rankings , King's ranked seventh in the UK and eighth in Europe. Students from previous years have spoken of the personal pride that they feel from having attended such a prestigious university.
Central London location
King's campuses are centrally located on the banks of the River Thames and close to some of London's most outstanding landmarks including the Houses of Parliament, Southbank Centre, the London Eye, Covent Garden, Shakespeare's Globe and the Tate Modern. Being in such a central location also allows easy travel to other parts of the UK, from some of the cities mainline train stations such as Waterloo, London Bridge and Charing Cross.
Truly international experience
Over the summer, King's comes alive with students from all over the world. In previous years, we have welcomed students from up to 90 countries, which makes our summer schools a hugely international experience. You will experience the culture of London and the United Kingdom, whilst being exposed to the British education system and mixing with international students from a wide range of cultures and backgrounds.
London as a classroom
Our Summer Schools offer students an interactive learning environment with lectures, seminars, group work and excursions. We utilise King's faculties and staff to ensure a high quality of teaching across all of our programmes. Each course will look to use London as a classroom, complementing your learning experience and giving you a new perspective on the city and your chosen subject. Our modules often bring the real world into the classroom with visits and guest speakers from prominent organisations and backgrounds.